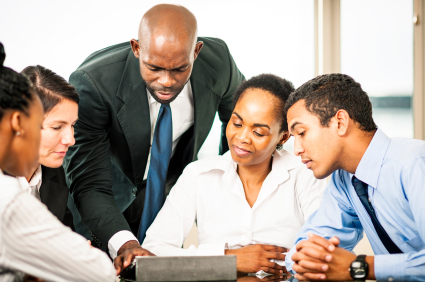 Sustainable Facilities Management Services (SFMS) is a socially and economically disadvantaged women-owned small business located in Washington, DC, to provide fully integrated, holistic facilities management services to Federal and local governments, commercial and industrial markets.
Our green and sustainable operations and maintenance practices utilize policies, procedures, processes and standards to increase the efficiencies with which resources, energy, water and materials, are used while reducing building impacts on human health and the environment.
---
Leadership
---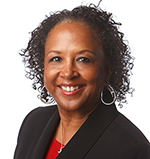 Patricia R. Bush
MBA, CEO
–
Ms. Bush has almost thirty years of corporate experience. Ms. Bush has provided consulting services to the Facilities Management industry and brings an innovative approach to leading Sustainable Facilities Management Services (SFMS). She believes that results are the final – and most important – aspect of any client project and that a strong strategy management process and system will deliver those results. She also believes that it is critical that the reporting and communicating strategy is a major component of our process both internal to SFMS and external with our clients and is the foundation for the change management that's vital to implementing a sustainable operational process.
She has done consulting work for numerous government agencies, non-profit and commercial entities, implementing the Balanced Scorecard to execute a sustainable strategy for improved performance management. She trained with and worked for Drs. Robert Kaplan and David Norton, founders of the Balanced Scorecard.
Ms. Bush developed and led projects for the Federal Bureau of Investigation's Strategic Management System, the U.S. Army, Vista Technologies and U.S. Facilities. Her client work is featured in "Strategy Maps" and "The Execution Premium," published by Harvard Business School Publishing Corporation and authored by Drs. Kaplan and Norton.
Ms. Bush has overseen strategic management engagements for Balanced Scorecard Collaborative and Renaissance Worldwide, from development to implementation for many organizations, including Saatchi & Saatchi. She has trained hundreds of Balanced Scorecard practitioners and spoken at numerous conferences on strategy and performance management. She spent 16 years at Polaroid Corporation in a variety of marketing and manufacturing roles.
---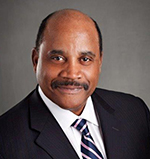 William McAfee
MBA, President, LEED GA
–
Mr. McAfee has been in the facilities management field for over thirty-five years.  He has earned a Leadership in Energy and Environmental Design Green Associate credential, (LEED GA) through the U. S. Green Building Council. Mr. McAfee brings to SFMS a wealth of Facilities Management background and experience in project strategic planning and management and operational execution providing customers with the highest quality of service possible. He has followed the latest industry trends, changes and best practices. He is vested and a supporter of the Green Building methodology and sustainability.
For the past sixteen years (16) he has worked for a large Facilities Management Company where he held positions as Facilities Management Consultant, Facilities Project Manager for a multi-million dollar contract for the Federal Government, Vice President/Business Development, Senior Vice President/Chief Operating Officer, Executive Vice President/Chief Strategy Officer and Executive Vice President/General Manager for the Capitol Region.
His career started  as a Central Crafts Operation Manager and then as the Facility Manager for Johnson & Johnson Products, Inc. a major pharmaceutical company located in New Brunswick, NJ for eleven (11) years. While at Johnson and Johnson he studied under Dr. Deming's quality programs. For ten (10) years he held the position of Director of Facilities Management for two large urban school districts,  (Boston and Washington, DC).
---
---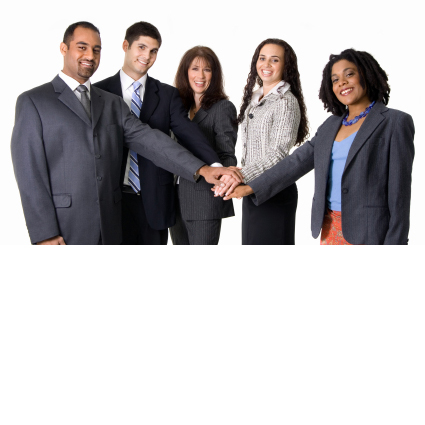 Culture

Our Purpose: To contribute to the sustainability of facilities we manage and the quality of life for the people that work there
Our Mission: To provide superior facilities management services that add value while at the same time are environmentally and socially responsible utilizing green building practices
Our Values:
Sustainability: A holistic approach to finding solutions for our customers that create balance between environmental, social and economic benefits.
Integrity: Our behavior reflects our personal honesty, principles, and ethics and is consistent across actions, methods, expectations, and outcomes.
Continual Development: We support our employees to pursue their knowledge and skills related to their professional lives so that we can continue to offer cutting edge, best practices and services to our customers.
Innovation: We will continually seek new policies, methods, and best practices that will improve the value that we bring to our customers, the environment and the health and wellbeing of our employees.
Diversity: We encourage cultural differences.  We believe the best products are generated by employees with different backgrounds and experiences.